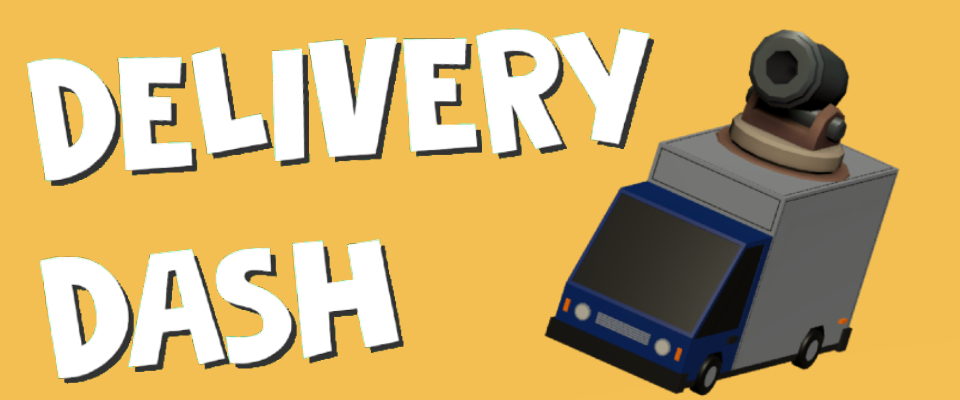 Delivery Dash
Have you ever wanted to experience delivering parcels from the convenience of your delivery truck using the forefront of cannon technology? Well then you are in luck! With the advancement in parcel delivery techniques and strategies, your dreams can become a reality.
Delivery Dash is an arcade style, time attack game where you have to deliver parcels while taking the least amount of damage from oncoming traffic, obstacles and buildings. See if you can achieve the highest score of deliveries against the clock while managing your packages and health.
This game was made in under 48 hours for the Yogscast 2019 Game Jam with the theme of "Giving"!
Use WASD to control your van and the mouse to aim and fire the cannon. Follow the arrow to shoot as many packages at the right houses. If you run out of ammo, head back to the depot for more parcels.
Let us know how you found our game and we hope you enjoy it!
Install instructions
Unzip the folder and run the DeliveryDash.exe file.